Monster Schlock is a comedy horror short film written by Jelle Havermans and directed by Jelle Havermans and Jacob Morris. The film revolves around a couple that goes swimming in a lake, not aware of sinister entity that lurks in the water…
Monster Schlock is a goofy homage to 'creature features' and 80s slasher films. It was made independently with a small team and funded with help of Voor De Kunst. It was filmed on location in Julianapark, Utrecht on the 16th of June, 2023. It premiered at Cinecenter, Amsterdam on september 16, 2023.
Monster Schlock was written by Jelle Havermans. It was directed by Jelle Havermans and Jacob Morris and stars Abby Buddingh and Richard Franchimon. Cinematography by Michiel van Zummeren. Editing by Jelle Havermans. Sound by Martijn Welles. Music and mixing by Joost Lighthart. Color grading by Styn Burkels. Make up by Ashley Duijveman.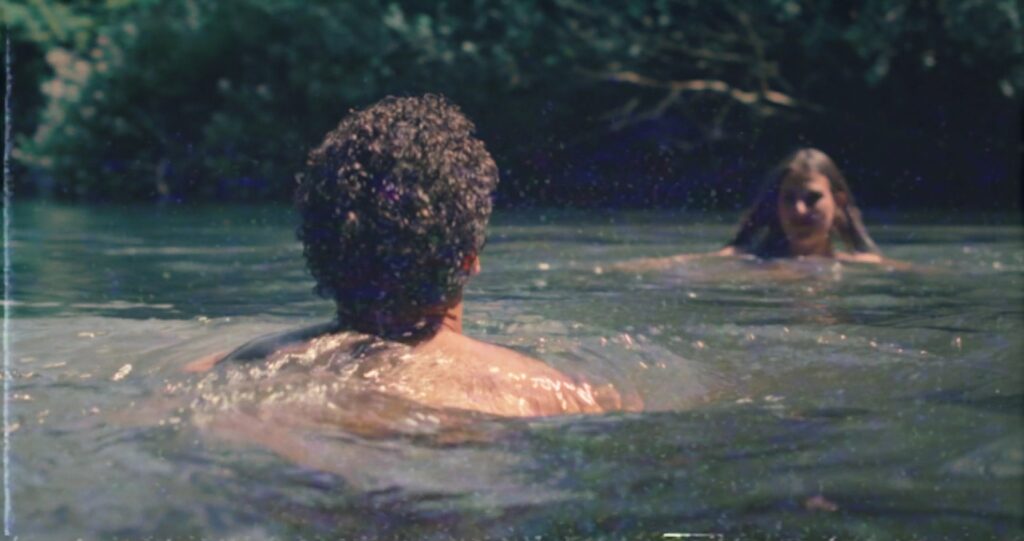 You can check out some of the behind the scenes footage here.